Securing Resources Communities Need to Defeat the COVID-19 Pandemic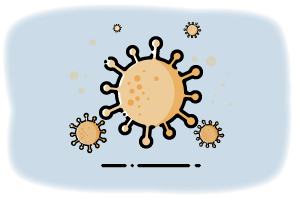 Across the country, millions of Americans are struggling due to the public health and financial crisis caused by the virus. ACHP advocates for policies that ensure access to testing and treatment, protect care delivery and provide communities with the tools they need to defeat COVID-19. And ACHP member plans and their provider partners are on the ground working with community leaders to deliver outstanding care and coverage during the public health crisis.
Problem | Solution
PROBLEM: Millions of Americans across the country are continuing to struggle with COVID-19. The pandemic continues to spread at an alarming rate, putting communities across the nation in danger. But Congress can provide relief.
SOLUTION: Protecting recent gains in telehealth ensures continued access the coverage and care people need — helping protect Americans' health while preventing community spread. And establishing a national testing and contact tracing strategy provides communities the tools they need to mitigate the virus. Learn more.
---
Resource Library Search
---
ACHP requests the Biden Administration provide plans with access to COVID-19 vaccine data so plans can help coordinate vaccine distribution.

ACHP applauds Congress for passing a COVID-19 stimulus package that provides relief to communities grappling with the public health crisis.

Seven lessons from Intermountain Healthcare's experience ramping up its use of digital health services during the pandemic.