Securing Resources Communities Need to Defeat the COVID-19 Pandemic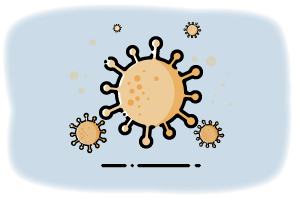 Across the country, millions of Americans are struggling due to the public health and financial crisis caused by the virus. ACHP advocates for policies that ensure access to testing and treatment, protect care delivery and provide communities with the tools they need to defeat COVID-19. And ACHP member plans and their provider partners are on the ground working with community leaders to deliver outstanding care and coverage during the public health crisis.
Problem | Solution
PROBLEM: Millions of Americans across the country are continuing to struggle with COVID-19. The pandemic continues to spread at an alarming rate, putting communities across the nation in danger. But Congress can provide relief.
SOLUTION: Protecting recent gains in telehealth ensures continued access the coverage and care people need — helping protect Americans' health while preventing community spread. And establishing a national testing and contact tracing strategy provides communities the tools they need to mitigate the virus. Learn more.
---
Resource Library Search
---

Today, the evidence is clear: Medicare Advantage is working, providing exceptional coverage and care for nearly 23 million seniors.

Medicare Advantage prioritizes quality over volume of care by encouraging more effective, coordinated and managed health care.

ACHP's responds to Medicare's proposal to sharply limit coverage of the controversial Alzheimer's drug Aduhelm.