Giving Consumers the Tools They Need to Make Decisions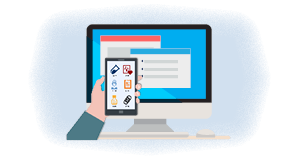 Consumers deserve safe, secure access to the information they need to make informed decisions about their health. ACHP advocates for policies that empower consumers with easy access to their health information. This includes promoting the use of high quality, personalized digital pricing tools to simplify the health care shopping experience and ensuring access to health data is timely and secure.
Resource Library Search
---

Community health plans are reinvesting in their local communities, fueling the local providing resources that keep community members healthy.
ACHP supports Medicare Advantage policies that prioritize the health of seniors and strengthen the program.
ACHP's response to the 2022 Physician Fee Schedule urges CMS to expand telehealth and reaffirms ACHP's commitment to health equity.