Giving Consumers the Tools They Need to Make Decisions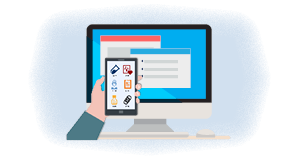 Consumers deserve safe, secure access to the information they need to make informed decisions about their health. ACHP advocates for policies that empower consumers with easy access to their health information. This includes promoting the use of high quality, personalized digital pricing tools to simplify the health care shopping experience and ensuring access to health data is timely and secure.
Resource Library Search
---
ACHP is asking CMS to grant flexibility on meeting deadlines for implementing new health data exchange requirements.

Nonprofit health plans such as Independent Health are making front-end investments to help primary care providers shift to value-based models.
ACHP calls for an overhaul of the FEHB plan comparison tool in order to enhance the plan shopping experience for federal employees.