Giving Consumers the Tools They Need to Make Decisions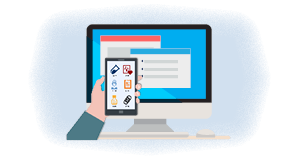 Consumers deserve safe, secure access to the information they need to make informed decisions about their health. ACHP advocates for policies that empower consumers with easy access to their health information. This includes promoting the use of high quality, personalized digital pricing tools to simplify the health care shopping experience and ensuring access to health data is timely and secure.
To the Point
06/17/2021

The federal government can leverage changes to the Federal Employee Health Benefits (FEHB) Program to attract and retain top talent.

10/29/2020

ACHP is disappointed the final price transparency requires disclosure of negotiatied rates, potentially causing higher prices.

02/11/2020

Americans deserve access to useful, personalized health care price and quality information toRead more

01/29/2020

Washington (January 29, 2020) – In response to the Trump Administration's rule onRead more

11/15/2019

The Alliance of Community Health Plans (ACHP) issued the below statement in responseRead more
Resource Library Search
---

ACHP backs concrete efforts by the federal government to reign in high drug costs, such as empowering Medicare negotiations. 
ACHP proposes changes to the FEHB Plan Comparison Tool to help federal employees choose the best coverage and improve the shopping experience.
ACHP and other health care industry leaders urge CMS to allow audio-only encounters to be included in Medicare Advantage risk adjustment.