Giving Consumers the Tools They Need to Make Decisions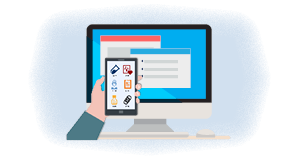 Consumers deserve safe, secure access to the information they need to make informed decisions about their health. ACHP advocates for policies that empower consumers with easy access to their health information. This includes promoting the use of high quality, personalized digital pricing tools to simplify the health care shopping experience and ensuring access to health data is timely and secure.
Resource Library Search
---

ACHP spoke with Sarah Kliff about the rushed testing implementation timeline following new rules requiring at-home COVID test coverage.

When choosing a Medicare Advantage (MA) plan, there are several factors to consider. Fortunately, a lot of information – including network, pricing, performance in treating certain conditions and quality ratings – is publicly available.

Medicare Advantage (MA) serves diverse populations. In fact, MA enrolls a higher percentage of people of color than traditional Medicare.