Giving Consumers the Tools They Need to Make Decisions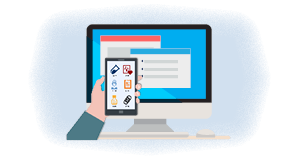 Consumers deserve safe, secure access to the information they need to make informed decisions about their health. ACHP advocates for policies that empower consumers with easy access to their health information. This includes promoting the use of high quality, personalized digital pricing tools to simplify the health care shopping experience and ensuring access to health data is timely and secure.
Resource Library Search
---

Today, the evidence is clear: Medicare Advantage is working, providing exceptional coverage and care for nearly 23 million seniors.

Medicare Advantage prioritizes quality over volume of care by encouraging more effective, coordinated and managed health care.

ACHP's responds to Medicare's proposal to sharply limit coverage of the controversial Alzheimer's drug Aduhelm.