Giving Consumers the Tools They Need to Make Decisions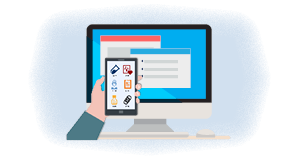 Consumers deserve safe, secure access to the information they need to make informed decisions about their health. ACHP advocates for policies that empower consumers with easy access to their health information. This includes promoting the use of high quality, personalized digital pricing tools to simplify the health care shopping experience and ensuring access to health data is timely and secure.

Deep Dive
02/11/2020

Navigating the U.S. health care system is unnecessarily complex and prohibitively expensive. AndRead more

04/09/2020

ACHP and our member plans plans are dedicated to interoperable health data exchange. However, COVID-19 has forced plans to temporarily suspended efforts to implement interoperability. While this crisis underscores the importance and need for these final rules, implementing this enormous undertaking under the current timeline would result in industry-wide strain at a time of already limited resources. As such, ACHP respectfully requests that CMS delay the deadlines of the final rules.
Problem | Solution
PROBLEM: The Administration's final Interoperability and Information Blocking Rules are the most extensive health data sharing policies released by the federal government. The rules require both public and private entities to share information between patients and other parties privately and securely.
SOLUTION: Following industry feedback—including from ACHP—and in light of COVID-19, CMS has announced it will provide plans more time to meet the new requirements.
Resource Library Search
---

ACHP's nonprofit members are providing trusted information and resources to help students return to school in a safely during COVID-19.

The ACHP model is a unique, patient-centered approach to health care, enhanced by strong partnerships between health plans and providers.
Health plans across the nation provided the following recommendations to CMS for rebalancing HCBS and nursing home diversification.