Giving Consumers the Tools They Need to Make Decisions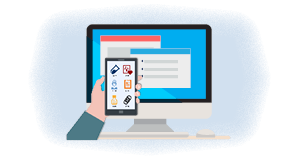 Consumers deserve safe, secure access to the information they need to make informed decisions about their health. ACHP advocates for policies that empower consumers with easy access to their health information. This includes promoting the use of high quality, personalized digital pricing tools to simplify the health care shopping experience and ensuring access to health data is timely and secure.
Deep Dive
10/19/2020

Episode 7 of the Healthy Dialogue podcast explores indusry and policy reforms that can improve the management of chronic care.

02/11/2020

Navigating the U.S. health care system is unnecessarily complex and prohibitively expensive. AndRead more

04/09/2020

To allow health organizations to focus on the COVID-19 pandemic, ACHP urges CMS to delay the deadline for implementing new interoperability requirements.
Resource Library Search
---

ACHP spoke with HealthPayerIntelligence about CMS's decision to cover over-the-counter at-home COVID-19 tests for Medicare beneficiaries.

UPMC Health Plan explains how a home- and community-based approach is changing how the industry looks at Medicaid Managed Care entitlement.
At AcademyHealth's 2022 Conference, Ceci Connolly moderates a panel of ACHP health plans discussing how to address mental health inequities.