Giving Consumers the Tools They Need to Make Decisions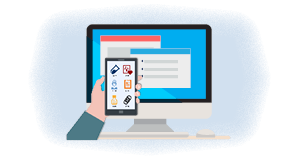 Consumers deserve safe, secure access to the information they need to make informed decisions about their health. ACHP advocates for policies that empower consumers with easy access to their health information. This includes promoting the use of high quality, personalized digital pricing tools to simplify the health care shopping experience and ensuring access to health data is timely and secure.
To the Point
10/29/2020

ACHP is disappointed the final price transparency requires disclosure of negotiatied rates, potentially causing higher prices.

02/11/2020

Americans deserve access to useful, personalized health care price and quality information toRead more

01/29/2020

Washington (January 29, 2020) – In response to the Trump Administration's rule onRead more

11/15/2019

The Alliance of Community Health Plans (ACHP) issued the below statement in responseRead more

06/25/2019

The Alliance of Community Health Plans (ACHP), issued this statement in response toRead more
Deep Dive
10/19/2020

Episode 7 of the Healthy Dialogue podcast explores indusry and policy reforms that can improve the management of chronic care.

02/11/2020

Navigating the U.S. health care system is unnecessarily complex and prohibitively expensive. AndRead more

04/09/2020

To allow health organizations to focus on the COVID-19 pandemic, ACHP urges CMS to delay the deadline for implementing new interoperability requirements.
Problem | Solution
PROBLEM: The Administration's final Interoperability and Information Blocking Rules are the most extensive health data sharing policies released by the federal government. The rules require both public and private entities to share information between patients and other parties privately and securely.
SOLUTION: Following industry feedback—including from ACHP—and in light of COVID-19, CMS has announced it will provide plans more time to meet the new requirements.
Resource Library Search
---

Health plans go beyond the clinical setting to address housing insecurity A safeRead more

FOR IMMEDIATE RELEASE Contact: Leah Hunter lhunter@achp.org ACHP Welcomes New Member PacificSource Washington,Read more