Strong payer-provider relationships foster evidence-based care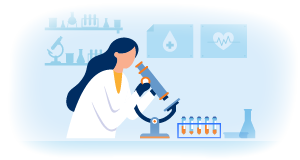 Nonprofit, community health plans are uniquely positioned to accelerate the delivery of medical knowledge and the adoption of evidence-based interventions. Their collaborative efforts with provider partners, health systems and local stakeholder are reducing costs and improving health outcomes for patients nationwide.
To the Point
06/19/2019

In an effort to accelerate the delivery of medical knowledge and the adoptionRead more

11/14/2018

ACHP shows that close collaboration among health plans, physicians and communities can accelerate the adoption of evidence-based care.

04/10/2019

Discouraging headlines remind us daily of the ugly battles between payers and providers. FightingRead more

11/14/2018

Kaiser Permanente implemented safer opioid prescribing practices in 2012 and has greatly reduced opioid prescribing across all regions.

11/14/2018

Working together, Intermountain Healthcare and SelectHealth were able to eliminate medically-unnecessary early inductions.
Accelerating Adoption of Evidence-Based Care
New health care innovations are occurring at a breakneck speed, leaving many clinicians unable to keep up with the latest treatments or interventions. However, research shows that nonprofit, community-based health plans can enable more effective data sharing, improve care coordination, provide resources for training and enhance transparency — fostering an environment where evidence-based care can thrive.
Resource Library Search
---
ACHP has submitted recommendations to CMS while on coverage for the controversial new Alzheimer's drug Aduhelm.

ACHP member plans are deeply committed to improving maternal health, building on decades of investments they have made in their communities.

ACHP is pleased to announce the recipients of the inaugural Bernard J. Tyson Health Equity Award, Dr. Rhonda Medows and Jeanette Rupert.