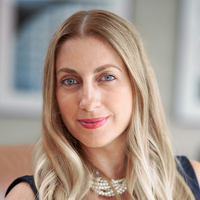 Maria Velasco
Senior Manager, Events and Business Development
Expertise: Conference Planning and Sponsorships
Experience: As the Senior Manager of Events and Business Development, Maria plans all Alliance of Community Health Plans events and oversees the sponsorship program. Prior to her work at ACHP, she served as the Meetings Coordinator and Registrar for the International Dairy Foods Association (IDFA).
Hometown: Sevilla, Spain
HBO chose the city of Seville as one of its enclaves to film "Game of Thrones".
Academia: Maria is a certified meetings professional and holds a BA in Art History from the University of Cadiz, Spain and an AAS in Hospitality from Montgomery College.
Did You Know?
In her previous job at the International Dairy Foods Association, Maria organized an annual ice cream conference that included an ice cream flavor competition.