The Alliance of Community Health Plans (ACHP) is the voice of a unique payer-provider partnership model that is advancing proven solutions that deliver better value for patients, employers and taxpayers. We are excited that our voice will be amplified by opportunities to welcome new members into this important conversation.
Select Membership
As an ACHP Select Member we are pleased to tailor our initiatives, conferences and briefings to address the opportunities and challenges faced by regional plans and providers and to extend our services to include all key function areas within your organization.
ACHP Select Membership is exclusively for those nonprofit organizations that fall into one of the three sectors below:
Health plans with community-oriented providers
Integrated Delivery Networks and
Physician-provider groups, behavioral health provider groups, at-risk provider groups, physician-led ACO organizations and independent physician associations (IPAs).
Contact Maddy Morris at mmorris@achp.org to receive your Select VIP access. If you have been provided your Select VIP access, please click here.
Affiliate Membership
Affiliate Membership is open to any consulting practice, firm or corporation engaged in supplying goods or services to community health plans, integrated delivery networks, physician provider groups, independent physician associations and other medical specialties. Membership in this category is subject to Founding Member approval.
Affiliate Members will have the opportunity to network with the senior leadership of the nation's top regional, nonprofit health plans serving over 22 million member lives across the United States through participation in ACHP's Summits and Conferences.
For more information, check out the prospectus.
Affiliate Membership Contact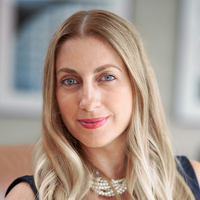 Maria Velasco
Senior Manager, Events and Business Development

Email Maria