Thanks to ACHP's CAP Members!
Corporate Alliance Program
Conceived as a true strategic venture between corporate partners and ACHP, the Corporate Alliance Program includes a wide variety of benefits and opportunities to engage with ACHP member plans all year round. Our goal is not only to provide you with the access and information needed to effectively sell and market your products and services but also to present you as a thoughtful industry leader among our members.
Benefits
Strategic on-boarding call with a designated ACHP staff member
Affiliate Membership included
Addition to our newly created Vendor Inventory
Unique one-on-one networking opportunities
Branding on ACHP website and ACHP Connect
Branding on ACHP member discussion forums
Opportunity to host two one-hour educational webinar to ACHP members once a year
Complimentary table exhibit at two of ACHP's in-person meetings and conferences
Posting of a video on the members-only portion of the ACHP website
Spotlight in the ACHP daily newsletter
Post up to two targeted questions on the ACHP member discussion forum
Author an article/case study to be posted on the members-only portion of the ACHP website
Limited number of pre-approved emails sent to ACHP members per year
Recognition by ACHP on social media platforms at least twice per year
Invitations to ad hoc ACHP-sponsored research and policy conference calls and webinars
First look at ACHP sponsorship opportunities
Contact for Corporate Alliance Program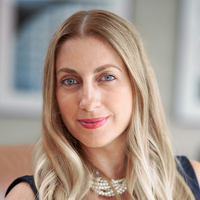 Maria Velasco
Senior Manager, Events and Business Development

Email Maria