Making Health Care Better
ACHP is the voice of a unique approach in health care today, one that puts the patient at the center with plans and clinical teams collaborating to improve health outcomes and reduce costs. Our advocacy focuses on providing policymakers with tested solutions, rooted in a model that is proven to deliver better value for patients, employers and taxpayers.
Member Spotlight
January 20, 2021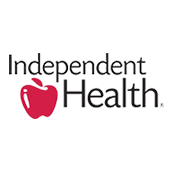 In the Buffalo News, Independent Health's Medical Director Dr. Deirdre Wheat urges people to schedule preventive care, noting that, with the pandemic overwhelming hospitals, addressing existing health conditions is more important than ever.
READ MORE
Corporate Alliance Program
Thank you to Altruista Health, Wellframe and Zipongo for being ACHP's 2020 Corporate Alliance Program partners. The Corporate Alliance Program is a strategic venture that fosters networking and learning between key vendors and ACHP plans.
READ MORE