Making Health Care Better
ACHP is the voice of a unique approach in health care today, one that puts the patient at the center with plans and clinical teams collaborating to improve health outcomes and reduce costs. Our advocacy focuses on providing policymakers with tested solutions, rooted in a model that is proven to deliver better value for patients, employers and taxpayers.
Member Spotlight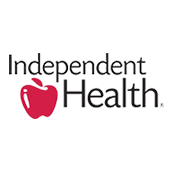 For the 15th consecutive year, Independent Health has been named one of the best companies to work for in New York State. The health plan is one of only five companies statewide to earn the honor for 15 consecutive years.
READ MORE
Corporate Alliance Partner Spotlight
PWC Health Services helps health systems around the world deliver deliver the highest possible quality of care to the maximum number of people at the lowest possible cost.
READ MORE