Making Health Care Better
ACHP is the voice of a unique approach in health care today, one that puts the patient at the center with plans and clinical teams collaborating to improve health outcomes and reduce costs. Our advocacy focuses on providing policymakers with tested solutions, rooted in a model that is proven to deliver better value for patients, employers and taxpayers.
Medicaid Managed Care Summit
Feb. 27, 2020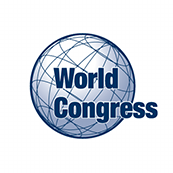 ACHP Associate Director of Clinical Innovation Eva Powell will moderate a discussion on how states are assessing quality in managed care, the type of measures that are being reported and what all stakeholders need to be doing to support enhanced quality in the American health care system.
READ MORE
Member Spotlight
Feb. 19, 2020
The UCare Foundation has awarded more than 25 grants throughout Minnesota for health improvement initiatives benefitting underserved populations. The grants fund programs addressing prevailing health disparities in the state; they also provide needed resources for counties and providers.
READ MORE