Making Health Care Better
ACHP is the voice of a unique approach in health care today, one that puts the patient at the center with plans and clinical teams collaborating to improve health outcomes and reduce costs. Our advocacy focuses on providing policymakers with tested solutions, rooted in a model that is proven to deliver better value for patients, employers and taxpayers.
Member Spotlight
May 13, 2021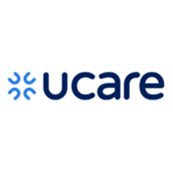 UCare and GEDWorks are partnering to provide UCare members a second chance to earn their GED® (General Educational Development) credentials. The partnership addresses education as a significant social factor driving health and health outcomes.
READ MORE
Corporate Alliance Program
Thank you to the Alliance of Community Health Plan's 2021 Corporate Alliance Program partners. The Corporate Alliance Program is a strategic venture that fosters networking and learning between key vendors and ACHP plans.
READ MORE